The Top Ten: a 3-minute Business Audit

We have identified ten performance statements that will have a major impact on your business and your way of thinking. These ten statements are 100% true for the CLB business system, which is a benchmark of what "Great" looks like. We have compiled these ten statements into a 3-minute Business Audit that allows you to compare your business and receive a score of 0-100 to be able to identify areas of your business that can be improved by sharing our Real Life Examples with Simple Processes to achieve Timely Results.
Please enter your email to unlock the audit. Then rate each statement based on how true it is for your business. If the statement is 100% true, mark 5 stars. If the statement is 100% false, mark 1 star. All 10 statements must be rated to receive a score.
Thank You for Participating!
The Next Step: The 30-Day Experience
A Risk-Free Trial
Do you offer your clients a Risk-Free Trial? We do! We are so sure that we can help you improve your TOP TEN score, and have a major impact on your business, that we offer a 100% Money-Back Guarantee! No long-term commitments, no contracts, just a 5-Star, 30-Day Experience.
Let us show you "What GREAT looks like!"
In just (4) 1-hour calls, we will work with you and your management team to create (4) key documents:

Identify and define your Target Market in Writing.
Establish the criteria for defining your "Best Fit" client in writing.
Revise or create a Strategic Business Plan for you in writing.
Create a Brand Development Plan in writing to become a leading Online Brand in your market.
Get started now and schedule your first call.

"The CLB Network is leading us to greatness. I wish I found Certified Luxury Builders Network sooner and would absolutely recommend CLB to other builders." - Dan P. - NJ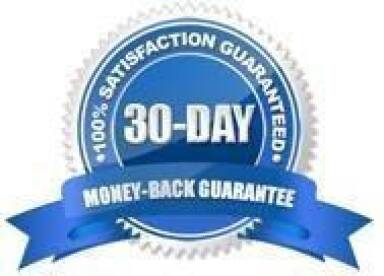 THEY REALLY HELP US STAY ORGANIZED, GENERATE LEADS, MANAGE OUR WEBSITE, AND KEEP TRACK OF OUR FINANCES
★★★★★
Hiring the CLB team has been nothing short of amazing. Any time I need help with anything, they are right there - available 24/7. Always extremely kind, professional, and prompt! They are extremely good at what they do and they really help us to stay organized, generate leads, manage our website, and keep track of our finances. The team is incredible and well worth the money. - Long Beach Island, NJ
THE TEAM, THE PROCESS, AND EXECUTION IS ALL TOP NOTCH
★★★★★
The team, the process, and execution is all top notch, and has really helped our business grow in a sustainable and more profitable way. - Rehoboth Beach, DE
MORE THAN JUST A CONSULTANT - THEY HAVE SUPERIOR TOOLS AND ORGANIZATION
★★★★★
CLB is the real deal. More than just a consultant - they actually have superior tools and organization and keep you on track. - Farmington Hills, MI
A DEEP BENCH OF EXPERTISE THAT SUPPORT YOU AND YOUR BUSINESS EVERY STEP OF THE WAY
★★★★★
We are a custom home builder in San Antonio with decades of combined experience building custom homes and thought we had it all together. After skeptically signing up for the Mastery sessions we are now moving into Dominate. I have no hesitation recommending CLB and their team to any contractor/builder looking for opportunities to improve their internal business processes and have their eyes opened to the growth possibilities they can achieve in their market. It goes beyond just the fluff of a new websites or marketing materials. What they offer is an opportunity for transformative changes to improve how you view your business, metrics to measure your business, tools to manage your pipeline and a deep bench of expertise that support you and your business every step of the way. - San Antonio, TX
Highly Recommended
★★★★★
I highly recommend Certified Luxury Builders and found the building of my website and the five simple steps to be the most useful. - Houston, TX

As a member of the Certified Luxury Builders Network the impact on your business will be measurable and timely, in fact, your scorecards will show it every month. Our motivated members transform from success to greatness, and on to legacy, you too will experience good to great in:
Quality
Profit
Pipeline
Now is the time to take the next step and partner with a company that speaks your language, knows your business, the industry, and can accelerate your success.

Do you want a high-performance business? Are you motivated to do what it takes to achieve your goals? Do you recognize that you can't do it all and need help to get there?
See how CLB's Strategic Partner Program Created $30 Million In Additional Revenue for One Motivated Member: