Digital Marketing For Home Builders
Gain Access To The Ultimate Home Builder Digital Assets Library
Our clients often ask us, "How do I market myself as a home builder?" The truth of the matter is, building and sustaining a marketing content strategy can be difficult which is why builders need a partner like CLB to do the heavy lifting. The three most common pain points we hear from clients in your industry are: maintaining quality, publishing consistently, and achieving engagement goals.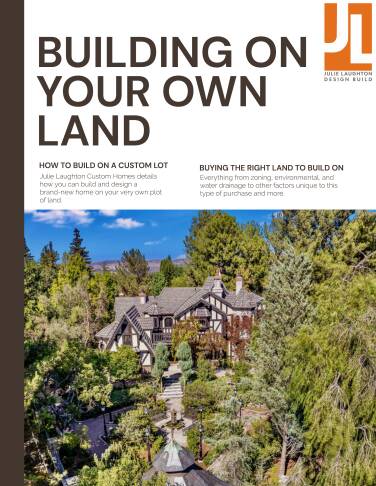 At CLB Network, our team of experts specialize in digital marketing for home builders, allowing us to create quality content over the course of our relationship. This unlocks valuable time for your team to focus on what you do best - build beautiful homes for your clients!
If you're looking to connect your brand to every best-fit client, and have the luxury of choosing which clients and projects to work with, then this is your solution!
CLB's digital library for builders is an affordable marketing tool filled with home builder marketing ideas for luxury builders and remodelers to use for generating leads, increasing brand awareness, saving time and money, and much more!

"They've absolutely been helpful to our customers. Customers are happy to put in their contact information to download them. Gives us a solid lead flow, to have the sales team follow up on. It has really transformed our website from being just a place where people found out about Evolutionary Homes to actually generating leads.

I'm not aware of any of our competitors that have as comprehensive of a library of guides as we do. Most of our competitors are thankfully stuck in the same position that we were two years ago in that their website just shows floor-plans and pictures, not necessarily generating leads." -Ryan Murphey, Evolutionary Homes
Download Now
Case Study: How CLB's Proven Inbound Marketing Program Connects Your Brand With Best-Fit Clients & 7-Figure Projects
A detailed look at 14 days in the life of a CLB marketing campaign and how our marketing strategy connects builders with best-fit clients and 7-figure projects.
The Right Message At The Right Time
What is content marketing? The purpose of inbound content is to attract, delight, and engage your target audience through helpful content and experiences that are specifically tailored to them.
"Your content should attract the right people to your site, convert those people into leads, and nurture and help close them into customers.", Mike Myers, CLB Network
Increase your website traffic and produce qualified leads

Having high quality content readily available is essential in attracting and converting your target customers. Simply stated, our digital assets library is designed to reach your clients with the right messaging at the right times through the right channels, encompassing all forms of your messaging, including written, video, downloadable offers and more. Through a consistent inbound content strategy, your customers will understand why you exist and will begin to rely on the helpful information you provide!

Engage your best-fit clients by answering questions & addressing pain points

Your best-fit clients have problems (a.k.a. "buyer pain statements"). When you start with the problem your content will address, your content will connect with leads looking for solutions. Our digital assets library designed specifically for luxury builders relies heavily on producing valuable information that will educate and help address the pain points of your best-fit clients while establishing you as a thought leader in the industry.

Fill your pipeline with best-fit clients who intend to plan, buy, build, or remodel a home

Drive qualified buyers to your website by publishing on high-traffic news sites. Each piece of content acts as a landing page to warm up best-fit clients to your brand and begin to build trust and legitimacy.

Guide your best-fit clients down the path towards making a decision

Your best-fit clients are actively searching and conducting research online before making a purchase. The buyer's journey shows the different stages potential buyers go through before deciding on a solution. We use the buyer's journey as a roadmap for guiding your potential best-fit clients down the path towards making a decision.

Increase brand awareness & establish yourself as a thought leader

Content marketing is an excellent way to demonstrate knowledge and expertise and build trust with your audience. The more content you make available, the more exposure you give your brand. Every piece of content has the potential to widen your audience and connect you with best-fits.

Save tons of time and money - priceless!

We've done the legwork for you! After doing tons of market research, we've established the main pain points / points of contention that your best-fit clients face and have built our entire content strategy around just that! This way, they are getting the answers they need in one place and you are not left answering the same questions over and over again.

Stand out from your competitors

Understanding your business' unique value proposition, and then conveying that in your content, will set you apart from the competition and information overload in the marketplace.

Build trust and legitimacy

When done correctly, content marketing helps create a relationship with your audience, which leads to trust. And if your audience trusts you, they'll be more willing to do business with you when they're ready to make a purchasing
"The free resource guides are really helpful. They help our clients answer questions, understand processes and make decisions. It not only builds a strong level of trust but it saves them thousands of hours of consulting with other people" -Julie Laughton, Julie Laughton Design Build
Free Download
Guide: CLB's Content Marketing Strategy For Home Builders
Discover how CLB creates dynamic content marketing strategies for luxury builders designed to elevate your business, help you dominate your market, and increase your pipeline.
Invest In Results
Successful Content Marketing Requires Commitment.
Roughly 60% of marketers stated Content Marketing is 'very important' or 'extremely important' to their overall strategy. [ Source: HubSpot Research, North American Survey, Jan - Feb 2020 ]
However, only 24% of marketers plan on increasing their investment in content marketing in the next year. [ Source: HubSpot Research, Global Survey, Nov - Dec 2019 ]
How do you measure the success of your content marketing strategy? Sales! The most common measurement of success for content marketing is Total Sales generated.
Is your team set up to consistently produce successful content, and show a return on investment? If not, that's where we come in.
Marketing is more important than ever for luxury home builders. Take this 3-minute audit to determine the improvements that need to be made to your marketing and sales strategy in order to dominate your market and fill your pipeline with best-fits.
Benefits Of A Digital Assets Library for Luxury Custom Home Builders
Answer your clients' frequently asked questions
Promote your expertise as an authority in the market (your brand will be associated with providing knowledge and transparency)
Gain prospective client's trust right from the start
Have an organized process (The 5 Simple Steps) so prospective clients can visualize working with you throughout the entire project
Put your clients' minds at ease
Attract best-fit clients - highly unqualified leads will weed themselves out through answers in the guide