Close More Deals With CLB Network's Builder Sales Agents
It's no longer enough to have a sales team.
Our home builder sales representative program combines industry experience and tenacity with sophisticated data, content, and technology to get the results you want.
Give us a few details, and we'll walk you through how to achieve your goals!
Why Should You Hire a Builder Representative?
More often than not, luxury home builders don't necessarily know the right qualifications to look for when hiring Builder Representative professionals. Outsourcing saves you time and money in the long run. A competent Builder Representative will already have the knowledge and abilities needed, and will be able to get started immediately. Furthermore, they may provide important information about your consumers and market that you wouldn't be able
We already have established processes, systems, and infrastructure in place to form a successful business development program for luxury builders. As a result, you'll see results sooner if you use us than if you try to handle such tasks in-house.
The most effective approach to achieve success is by combining sales and marketing, which is why CLB Network stands out. We're able to attract, nurture, and convert new clients across multiple channels and touchpoints thanks to our in-house digital marketing specialists' coordination. And it's more essential than ever before.
Inbound marketing, qualification of best-fit prospects, and idea session appointment scheduling. Proactive targeted strategic partner development, and inbound referral network generation from numerous partner sources stemming from a targeted strategic partner ecosystem design to intersect buying prospects at the point of showing intent to buy or get a custom home or remodeling need met.
With CLB's Builder Representative Program, You Can Count On: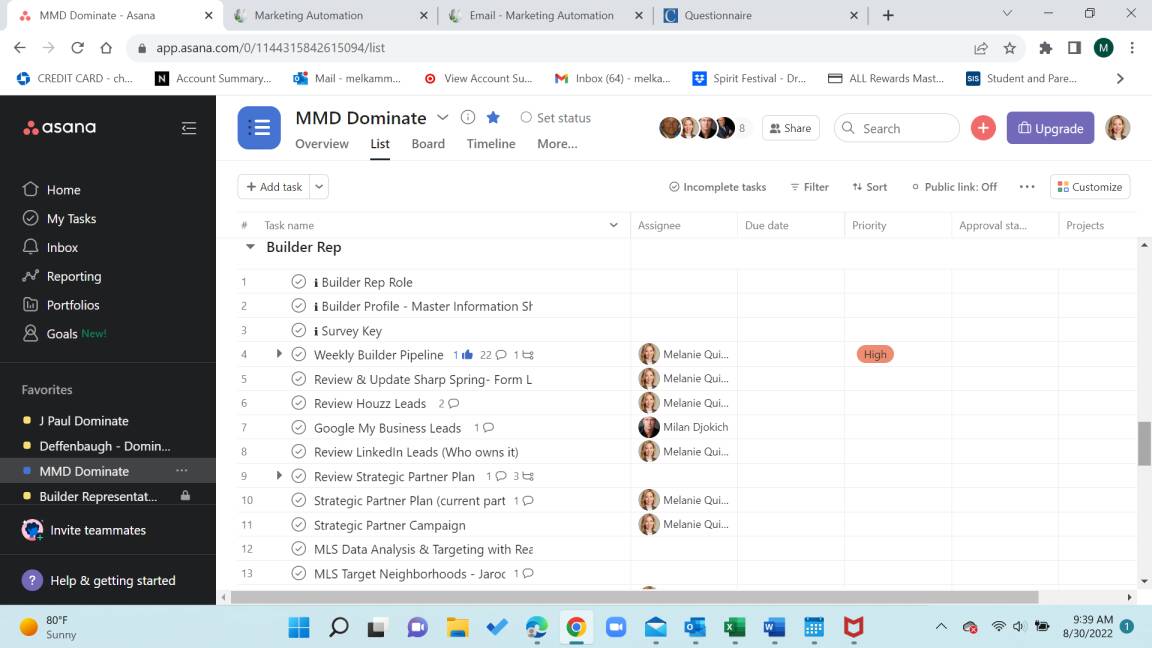 Outbound prospecting, qualification, and appointment scheduling
Our reps will qualify and schedule appointments so that your team may focus on closing more contracts and building your clients' dream homes
Full-funnel support from first touch to close
Our reps handle the full sales cycle, from prospecting to calling and nurturing.
Fielding inbound leads to qualify or close
Our team will manage inbound leads to ensure they're qualified eliminating any possibility of wasting time or energy on clients who aren't the right fit
Managing past and current client and strategic partner relations to increase lifetime value
Our reps maintain strong client and strategic partner relationships by educating them about your award-winning services and proven processes that allow you to deliver a 5-star experience to all
How CLB's Builder Representative Program Benefits Builders
We offer our clients a wide range of services to help them grow their business, from generating awareness and creating leads to teaching them how to close contracts and improve their profit margins. Here is a look at six ways using an outsourced sales team may help you expand your business.
Qualifying best-fit clients and leads from marketing campaigns as sales opportunities
Reporting to the CLB Business Manager and Builder Owner (weekly/monthly/quarterly) on marketing & sales results
Managing client reviews and referrals helping to inform new clients about your luxury home building services
Contacting potential & current strategic partners about opportunities
Presenting COOP opportunities to Trade Partners to increase business
Building brand awareness by targeting your best-fits and getting the right marketing materials in front of them at the right time
Optimizing CRM by updating SharpSpring Sales CRM opportunities and tasks
Dedicated appointment setters representing your company and reputation to ensure trust is built with clients right from the start
Coordinate with CLB's digital marketing experts in optimizing conversion rates to increase your efficiency, and ultimately deliver more sales and revenue to the business
How CLB's Dedicated Builder Reps Get Results For You
We use behavioral data with known methods and a desire to connect over and over again to seal the deal - whether it's generating leads, scheduling appointments, or driving revenue.
ONBOARDING
We get to know your business, service offerings, brand voice, value propositions, and goals so we can produce engaging sales scripts, email sequences, and other material.
PROSPECTING
Our reps may either sell against your database or prospect on their own to find leads. We also collaborate with our marketing team to develop new lead-capturing techniques.

LEAD QUALIFYING
All leads are thoroughly qualified to ensure they are a perfect match for the services you offer - because bad leads aren't worth your time.
CALLS & CLOSING
Closing a deal requires more than a brief phone conversation. We invest time researching what prospects want and nurturing those leads through conversations and emails, allowing us to help you close additional dream house opportunities.
Persistence is required in order to connect with the right clients. That's why we add email nurturing into the mix to keep prospects engaged and interested.
MONTHLY COST COMPARISON
Outsourced vs. Building an In-House Team
| | CLB Network's Builder Representative Program | In-House |
| --- | --- | --- |
| (1) Fully Dedicated Builder Representatives | Included | $6,000 |
| Benefits & Liability | Included | $1,800 |
| CRM and Enablement Platform | Included | $300 |
| Hardware & Software | Included | $200 |
| Sales Sequence Copywriting and Reporting | Included | $1,000 |
| Talent Recruiting, Interviewing & Hiring | Included | $5,000 |
| Sales Rep Commissions | Included | $3,000 |
| Training Curriculum & Development | Included | $5,500 |
| Operational Resources & Support | Included | $2,000 |
| SUB-TOTAL MONTHLY INVESTMENT | | $26,800 |
| | | |
| Sales Management | | $9,500 |
| Benefits & Liability | | $2,100 |
| TOTAL MONTHLY INVESTMENT | CONTACT US FOR A QUOTE | $38,400 |
Ramp up your revenue without building an in-house team.
Find out how we can achieve your sales objectives, whether that's through acquiring new clients or building a pipeline of qualified leads.