An Introduction To Google My Business
The most important reasons to have an online presence are to drive engagement and to build/create trust. Local SEO can provide your potential prospects with information that will get them to visit your website.
After all, when people search for a product or service near them, they're usually very close to making a purchase -- one in two people who conduct a local search involving ("near me") take action within a day. So it's important the information about your business that shows up when people search Google is accurate, complete, and optimized. You can manage this yourself by claiming your business listing and managing the free Google My Business account that accompanies the listing.

"The information on your Google My Business listing can benefit your business by providing value to your prospects. People like to be informed before making a purchase." ~ Mike Myers, CEO of CLB Network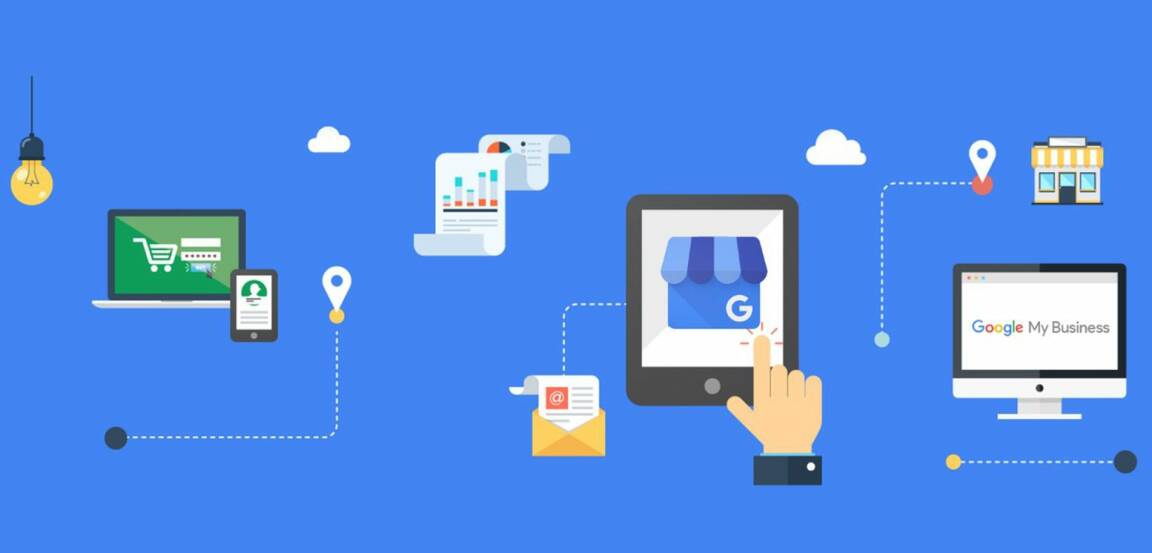 Why Is Google My Business Important?
Your Google My Business (GMB) account is a free tool that allows you to promote your Business Profile and business website on Google Search and Maps. It allows you to see and connect with your customers, post updates—including photos and offers— to your Business Profile, and see how customers are interacting with your business on Google. It provides a variety of ways for clients to connect with you, by calling, messaging, or leaving a review. And more contact means more business.
A Well-Managed GMB account Gives Results
When you properly manage your Google My Business listing, you have the potential to outrank a competitor who does not, and to set yourself up to rank #1.
So many companies aren't using this powerful tool:
96% of businesses are not using Google Posts
70% of businesses do not have Q&A on their listings
1,000s of businesses leave questions from potential leads/clients unanswered
Only 49% of businesses have claimed their GMB listing
Unclaimed listings on average are 3x more likely to have low ratings
The majority of businesses have less than 10 reviews
Being the first listing to appear in a Google Search is valuable for your business: according to SearchEngineJournal.com, 28.5% of people click on the first search result, and 54.5% of all clicks go to the top 3 results. Number 10 only gets 2.5% of the clicks, and forget about the second page of results! Properly managing your GMB account sets you up not only to land on the first page of results, but for that all-important #1 ranking.
Keeping A Robust Google My Business Account Means ....
…Connecting with Prospects
Your account allows you to see how your prospects connect with you, whether through clicks, calls, bookings, or follows, and gives you tips on how to optimize your customer engagement for better results. It allows you to keep track of who is connecting with you, and lets clients leave reviews and book services right from your profile. When you make it easy to do business, your business grows.
…Differentiating Your Brand.
It allows you to keep your prospects up-to-date by sharing new photos, changed hours, or offerings. GMB lets you manage your appearance and feature the best of what your business has to offer, setting you apart from the competition, and providing that reason for your clients to choose you every time.
…Building trust by responding to reviews.
According to consumers, businesses that respond to reviews are 1.7x more trustworthy than businesses who don't (76% vs. 46%). GMB makes it easier than ever to respond to reviews and build that important trust. And those all-important 5-Star Reviews boost your trust, your Google ranking, and consequently your overall business.
Are YOU properly managing your Google My Business Account and leveraging it to increase your pipeline? Download the full guide to learn more.

RELATED GUIDE
'Google My Business' For Luxury Home Builders
The complete guide to "Google My Business" for home builders and the steps you need to take to leverage your free listing.
The Certified Luxury Builders Network leads luxury builders to greatness. Since 2016 CLB Network and builders across the nation with annual sales ranging from $5M - $50M have worked together to deliver a 5-Star experience and become market-leaders. Working with one great company at a time, CLB gives builders the tools, training, and support to achieve success in Quality, Profit, and Pipeline freeing leadership to work on—not in—their business.
We're here to help builders. Experience and expertise is just a click away. Contact us today to see how your business measures up to our builders' benchmark, learn what "GREAT" looks like, and see how CLB can take your business to the next level.