When a client reviews your business, they are doing more than simply letting the world know how you interacted with them through the home building process. They are also helping Google decide where your business should be ranked in the search engine.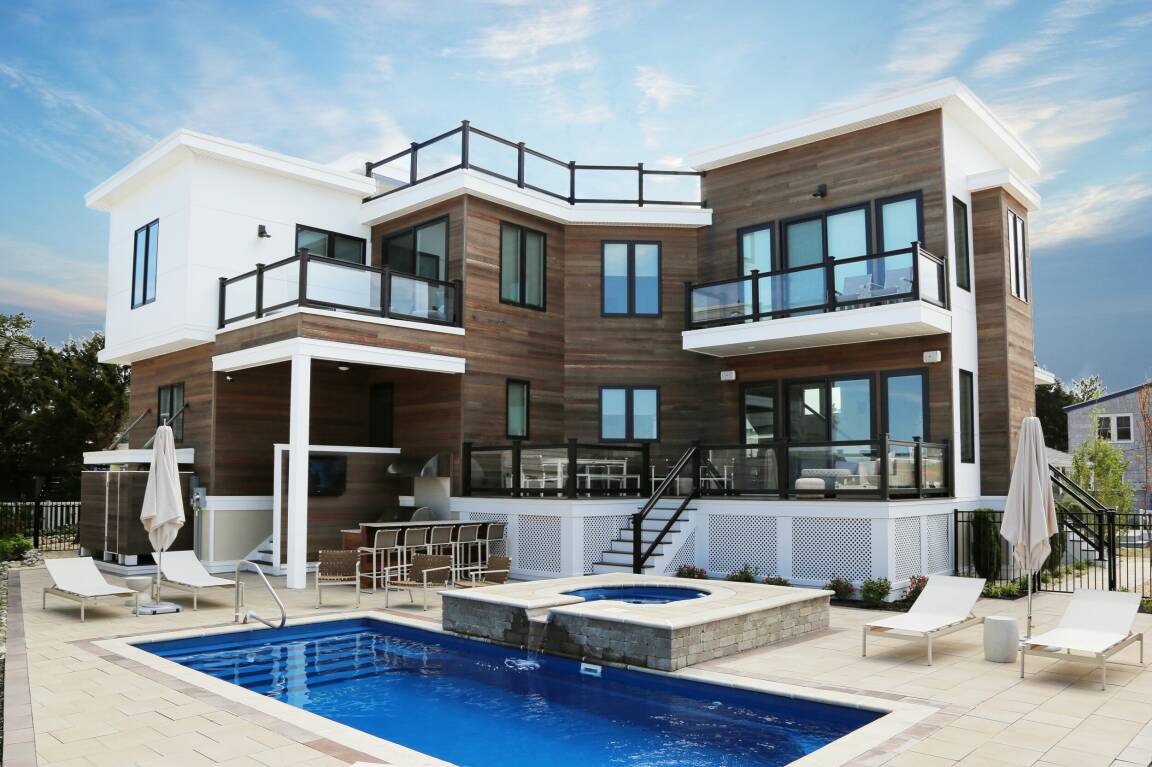 If you're like most luxury home builders, you want to rank #1 on Google when consumers are searching for keywords related to building a new home in your area. Getting the #1 spot on Google organically isn't impossible, but it is difficult and often time-consuming. While working toward the #1 ranking you may also want to consider striving for Google Reviews for a couple of reasons.
Google Reviews Help Your Organic Ranking.
In Google Maps, the company with the most good reviews shows up first – even before the #1 search spot. Good Google reviews help your brand stand out and build trust more quickly.
5-Star Reviews Are Important Trust Factors for Luxury Home Builders
"Trust is an important factor for those looking to build a home and spend hundreds of thousands of dollars with your company. If your business can't gain a future client's trust, the likelihood of building that person's home is unlikely." ~ Mike Myers, CEO - CLB Network
5-Star reviews instantly make your business more trustworthy. The more positive reviews you have, potential prospects who are researching will feel more comfortable knowing you're a high-end builder who delivers a 5-Star experience before, during and after construction.

How Can You Get The 5-Star Reviews You Need?

The first step is to provide a 5-Star experience to every client, every time - before, during and after construction. Treat every client like they're a member of your family and if any problems arise during the project, take immediate action to address them as soon as possible.
Integrating CLB's Review App into your sales process is crucial. For example, many luxury home builders have a final walk-through of the home with the owners. This is a great opportunity to ask for a review from your client. Explain to the homeowner that you are so glad they love their new home and how much it would mean to you and your business if they would share their experience with others. You can also make it a part of your follow up process. When you check in on your clients to see how they're settling into their new home, include a link to the Review App provided by CLB Network.
Not sure how to use your Review App? Contact [email protected] to schedule a 5-minute tutorial.
FREE DOWNLOAD
GUIDE: Reputation Management For Home Builders
Your online reputation matters: more than 80% of decisions to hire a builder involve checking their online reviews. Out-pacing your competition in 5-star reviews can determine whether or not you are hired for a job, and will impact your search rankings—and business— on Google, Houzz, Facebook and Yelp. Let us show you how to optimize your online reputation and make your reputation work for you.
The Certified Luxury Builders Network leads luxury builders to greatness. Since 2016 CLB Network and builders across the nation with annual sales ranging from $5M - $50M have worked together to deliver a 5-Star experience and become market-leaders. Working with one great company at a time, CLB gives builders the tools, training, and support to achieve success in Quality, Profit, and Pipeline freeing leadership to work on—not in—their business.
We're here to help builders. Experience and expertise is just a click away. Contact us today to see how your business measures up to our builders' benchmark, learn what "GREAT" looks like, and see how CLB can take your business to the next level.