Have you been unable to host your Parade of Homes this year?
Do you have a new project you want to show off to potential clients and partners?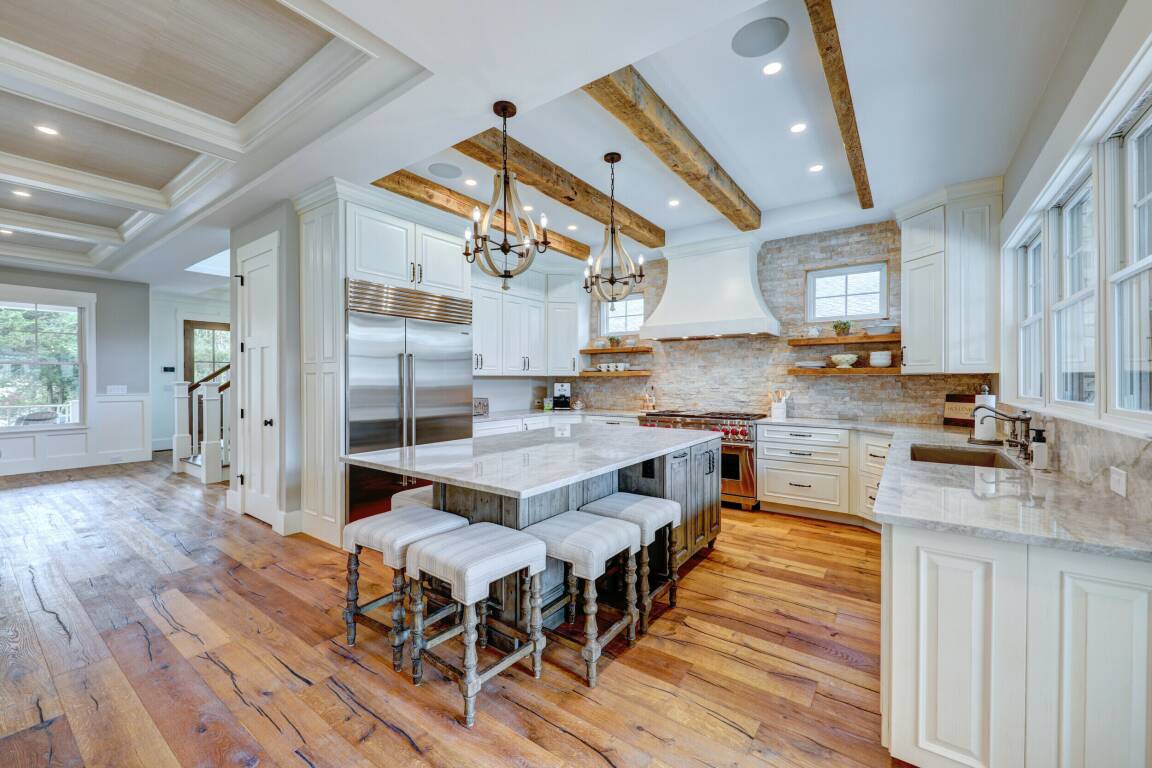 CLB has your solution: our virtual showcase allows you to highlight your newest project and even run your annual Parade of Homes - topped off with a giveaway to promote optimal engagement.
Parade of homes costs can vary tremendously, and with the state of in-person viewings, it is beneficial to move your communications online if possible. CLB can help you get there and guide you every step of the way.
Top 5 Benefits of Having a Virtual Showcase/ Virtual Parade of Homes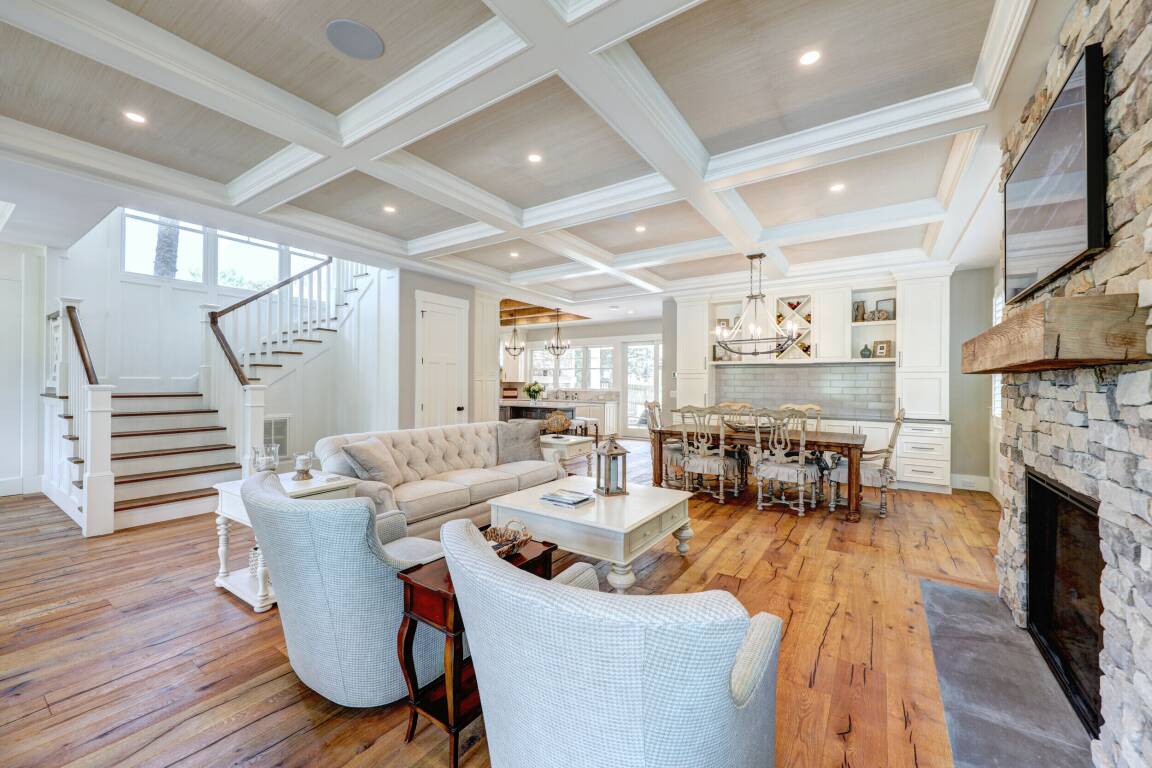 Gain an even greater authoritative presence online - Using a virtual showcase or virtual parade of homes makes use of an impressive, cutting-edge home-showing technology. Being at the forefront of the latest technologies is always a way to demonstrate your authority in your field, and the more you can demonstrate your tech-savvy, the better your authority comes through online.
Show prospects and partners what great looks like - You can very easily showcase your construction and finishing expertise through a virtual parade of homes to your prospects and partners. The more of your high-quality craftsmanship and beautiful finishing they are familiar with, the more likely they are to want to work with you.
Give prospects and partners the opportunity to explore your luxury work as many times as they want - from the comfort and safety of their own homes - Imagine being able to view a favorite design or revisit a favorite home over and over again without having to make appointments and coordinate schedules. This is one of the very favorable aspects of the virtual parade. Not only are prospects and partners not prevented from revisiting your work by scheduling issues, but the virtual tour cuts out the need to jump through all of the current disease-prevention hoops, a convenience that alone is well worth the effort!
Differentiate your brand and establish yourself as the authority in your market - Because the virtual tour is a relatively new development, not everyone in your market-- perhaps none of your competitors-- will be making use of it. What an easy step to take to separate yourself from the crowd and set yourself up as the leading authority in your market.
Capture data in a more efficient way and continue the conversation through your marketing efforts - The online nature of the virtual tour means that all of the usual behind-the-scenes website analytics can be used on the tour as well, providing you with tons of information about who is clicking through the pages and what they are spending the most time looking at, providing you with vital information about the most popular aspects of your work. It also gives you the opportunity to contact prospects about specific aspects of your work that you already know they are interested in. It's a win-win!
HOW IT WORKS
You provide us with the info we need and watch as we use all of these components to execute your Virtual Parade of Homes. Click here to see a real-life example!
Project photos
Project description
Matterport link
Drone footage or Promo video
Prize/Giveaway Decision
CUSTOM ENTRY & SHOWCASE PAGES
CLB creates the Entry Page with a detailed form and Showcase Page to create your Virtual Parade of homes. We fluff up the description to provide a journey for the viewer to follow and ultimately encourage them to fall in love with your work and check out the rest of your website.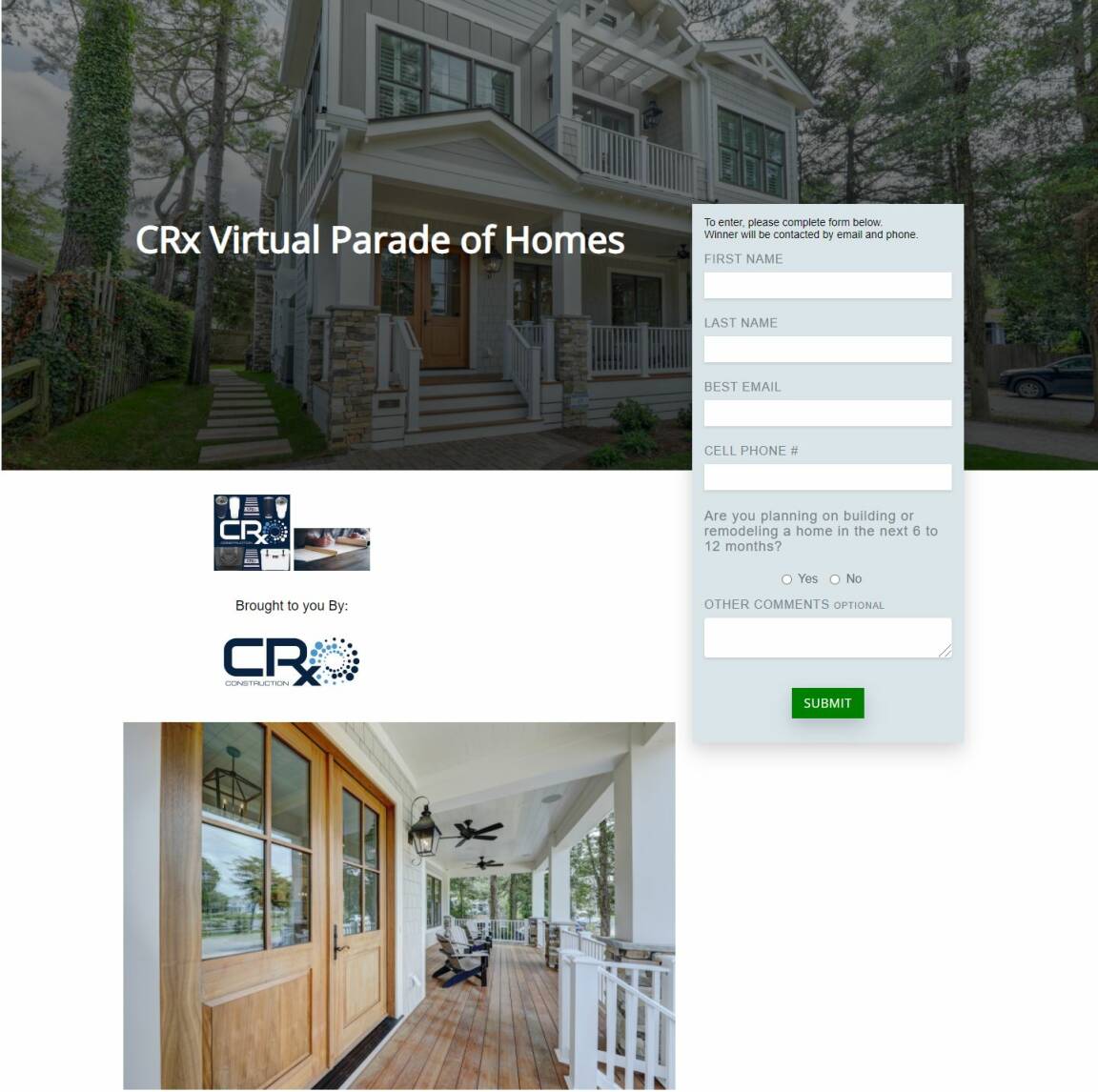 The two pages are connected. Once someone fills out the vetting form on the entry page, they have entered to win your giveaway and are directed to the Showcase Page. Email follow ups are also sent to remind them to check out your new project and your website.
CLB works with you, the member, to determine a prize that promotes your construction business and serves as an incentive for your local community to enter. This typically ends up being a free idea session/ construction meeting and a physical gift such as a Yeti cooler, accent table, or something else that fits your brand. We will work with you to find the best option as a prize.
SOCIAL MEDIA CAMPAIGN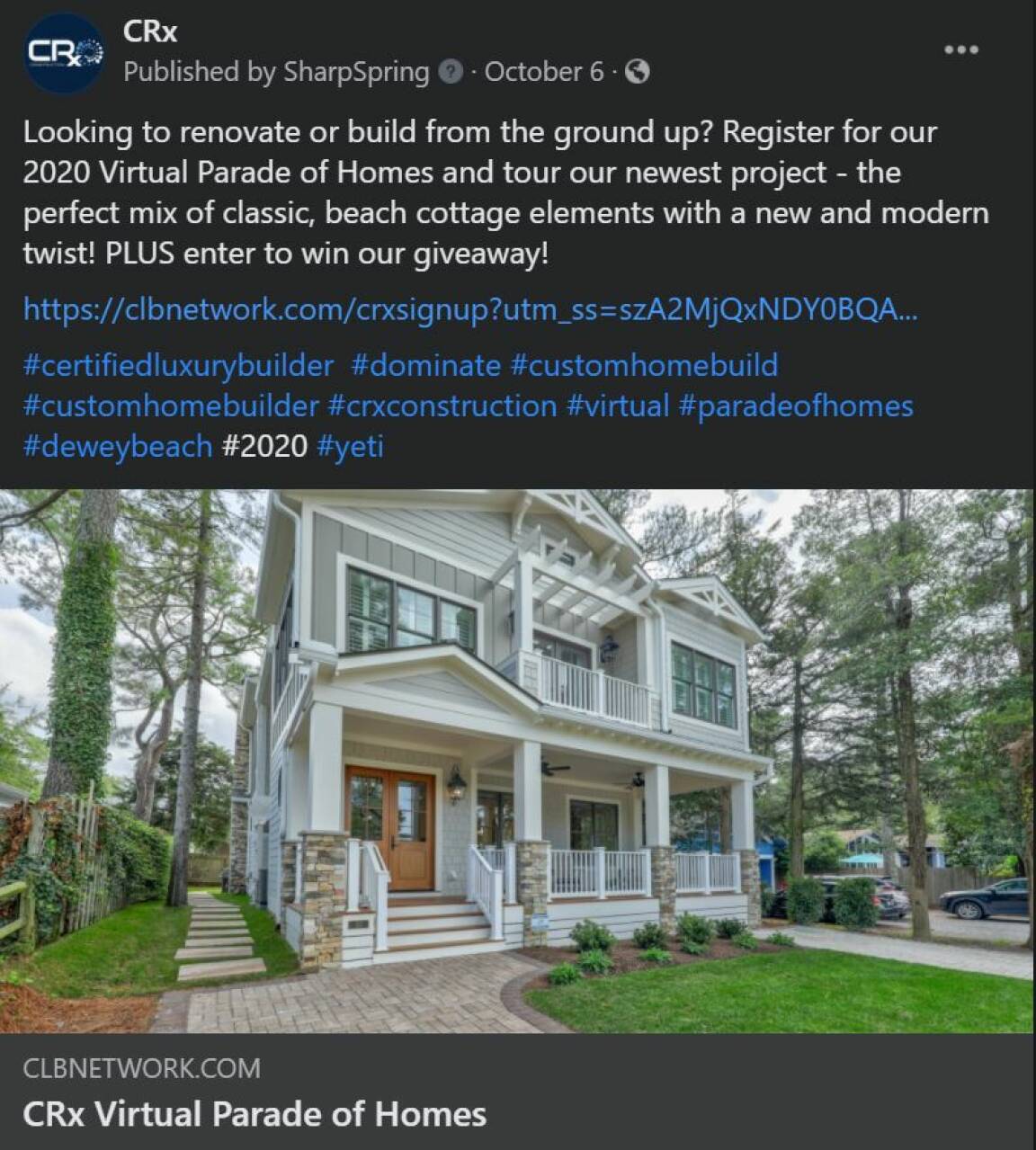 CLB will also create 3 social posts and share them to social media during your virtual parade of homes. Typically builders host their parade of homes for two weeks before announcing a winner. After the parade of homes, the showcase page is a great tool to show off your work, and will therefore be kept published for you.
STRATEGIC EMAIL CAMPAIGN
CRM automation: CRM is automated to send out emails to those who have entered, so you don't have to worry about following up. When the time comes, CLB will help you choose a winner and alert the group. All members will be added to your marketing list for future communications, and you will be guided to follow up with those interested in building a home or remodeling soon!
RELATED GUIDE
Eye Catching Imagery For Home Builders & Remodelers
Featuring your gorgeous, finished projects well is vital to attracting new clients, but knowing how to best create and display gorgeous photos that do justice to your hard work can be a challenge. Following our imagery guide will ensure that your images and branding look their best everywhere, in print and online.
The Certified Luxury Builders Network leads luxury builders to greatness. Since 2016 CLB Network and builders across the nation with annual sales ranging from $5M - $50M have worked together to deliver a 5-Star experience and become market-leaders. Working with one great company at a time, CLB gives builders the tools, training, and support to achieve success in Quality, Profit, and Pipeline freeing leadership to work on—not in—their business.
We're here to help builders. Experience and expertise is just a click away. Contact us today to see how your business measures up to our builders' benchmark, learn what "GREAT" looks like, and see how CLB can take your business to the next level.