Why Learning How To Target Google Maps Is A Must For Local Businesses
The 10 Most Important Steps to Boosting Your Ranking On Google Maps
Ensure you're one of the first options that pops up when potential customers in your area are searching for businesses like yours on Google Maps. Follow these top 10 tips to improve your ranking on Google Maps.
You're searching for a lunch location in an unfamiliar city, or you need a mechanic to assist with an unexpected flat tire.
Where do you look?
If you said Google Maps, you're not alone.
These days, more and more of us are using Google Maps to find local businesses and make better-informed purchasing decisions.
Given that consumers are more likely than ever to purchase local products and services, how can businesses improve their ranking and more importantly how do you rank No 1 on Google?
Follow these ten steps from CLB to improve your Google Maps ranking, increase traffic and secure more customers via Google Maps.
Follow These 10 Steps To Optimize Your Google Maps Listing
Claim And Complete A Google Business Profile

Why optimize your Google My Business listing? Simply put, the first step to becoming visible on Google Maps is claiming and optimizing your Google Business Profile (GBP).
Checking your business name on Google or Google Maps is one way to verify your listing.
You can now modify any listing you create, even if you're browsing Google from directly within the search results.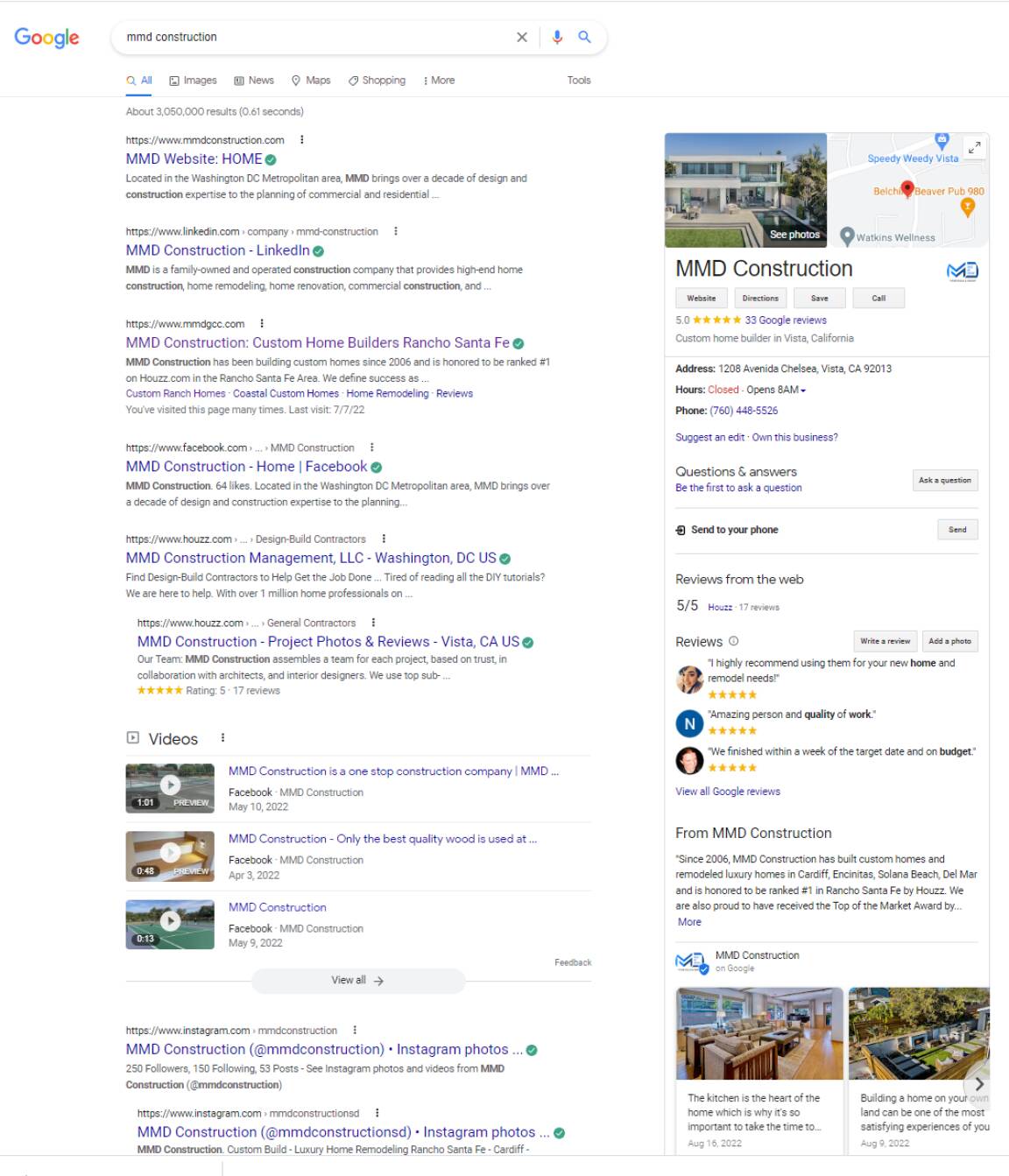 GBP is a Google-owned currency, which implies that GBP is a strong indicator of your business's existence - and the data here is assumed to be correct and up to date.
Google will cross-reference these details to those it finds on your website and in other local directories and resources, which we'll discuss more later.
Post Linked Content (Including Photos)
Although claiming your GBP listing is vital, it is only the first step.
The better you maintain and post updates to your Google Business Profile, the higher your business will appear in Google Maps.
These updates might also include special offers, hosted activities, references to relevant blog articles, or general business information.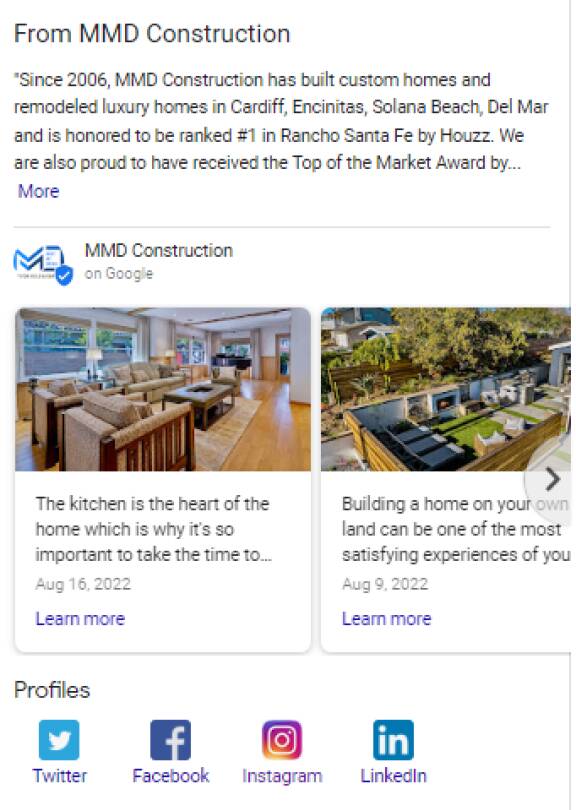 We can choose to be more creative via social media marketing by eliciting a response from our target demographic through the development of content that is more engaging, timely, relevant and interesting. Furthermore, integrating photos into your postings is encouraged since visuals are more likely to increase audience interaction in terms of shares, learn more or clicks.
You should also include links in your posts, especially to primary product or service pages on your website.
Optimize Your Web Presence For Local Organic Search
Does SEO affect Google Maps? The simple answer is yes. There are many ranking factors for Google Maps, but web presence is key. Make sure your website and all external content is created with SEO and optimized with your local audience in mind to ensure the best chance of success.
By conducting a local SEO audit, you can determine where to most effectively use your time for keyword research, content creation, and link building. These are the three essential components of any successful online presence.
Your website should be well-structured to allow Google to swiftly crawl and index it, and the information on your site should be rich with relevant, locally-oriented, intent-driven keywords as well as logical internal and external links to the answers your audience is looking for.
Google favors websites that give searchers answers with the least amount of clicks.
If a website is to be successful, it must load quickly and provide smooth navigation on any type of device.
This is particularly important at a local level, as searchers increasingly begin their quests on their phones.
Use Local Business Schema
Google and other search engines prefer content that is well-structured and easy to understand. This has led to the development of schema, which is a system for standardizing information on websites.
Local Schema makes it easier for Google to find and use information from your website by organizing it in a specific way.
A Google My Business profile is similar in many ways to a standard business schema. Many of the same business details are captured in a Google Business Profile, which will naturally be cross-referenced by Google.
The simpler Google can verify your location, the more likely it is to display your business prominently in Google Maps.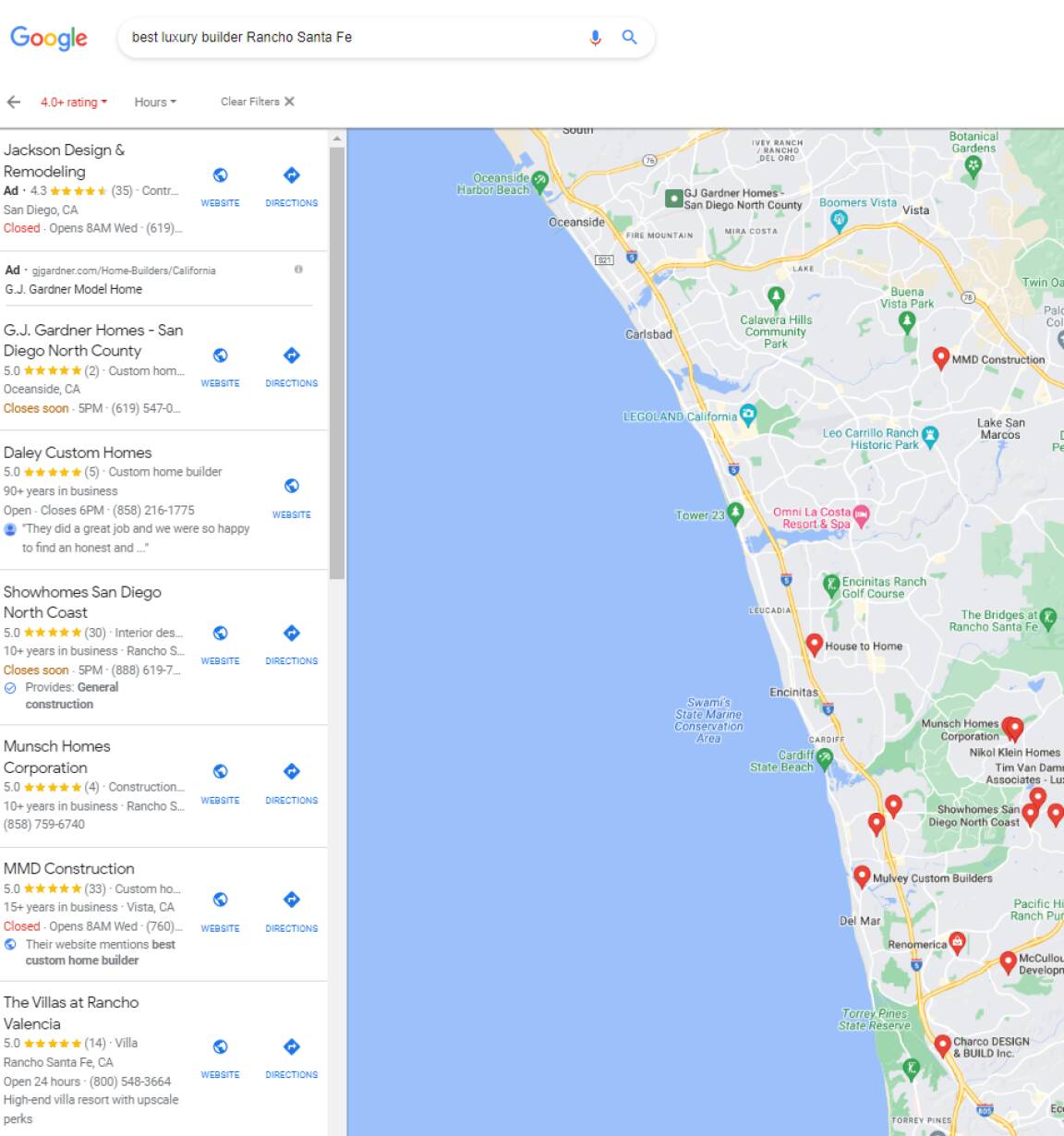 Embed The Google Map On Your Contact Us Page

While it's not expressly stated that including a Google Map within your website will improve your position in Google Maps, it's reasonable to assume this is Google's preferred format.
As always, Google's number one priority is providing the best possible experience for its users, which should likewise be the goal of any business that wants to keep its customers happy.
Mine And Mind Your Reviews

A GBP listing may be set up by any business, and it only takes a few minutes. It's also possible to ensure that the company's essential information is current and post a lot of relevant, local material.
Local businesses rely on customer reviews to help them rank higher in Google Maps.
Whether positive or negative, Google takes into account both the number of reviews your business has as well as how often you respond to them.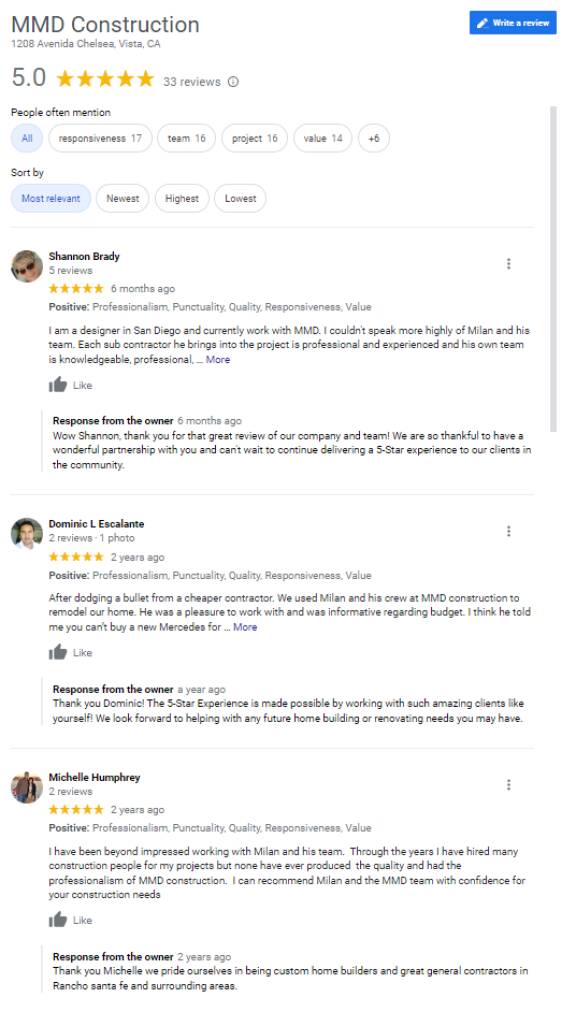 All businesses want to reduce the number of negative reviews they get, and it's essential to handle them quickly.

Furthermore, this becomes an excellent way of displaying your business' commitment to customer service.

Given that customers can leave reviews on various platforms such as Facebook, Yelp, and sector-related review sites, GBP profile reviews will have more impact when it comes to Google Map rankings.
When your clients are still thinking about the good experience you just provided, proactively ask them for reviews soon after delivering a product or service.
There are services that can help you automate review requests once certain on or offline customer activities have been done (such as appointment completed, invoice paid, and so on). and review management across multiple sources through a central dashboard.
Automation can help busy local businesses save time while ensuring that positive evaluations arrive on a regular basis.
Update Your Local Listings/Citations With Your NAP
The three most important pieces of directional information on your GBP, website, and across the internet are your Name, Address, and Phone Number or NAP.
Having an accurate and consistent NAP across all your sources is critical for Google and your audience.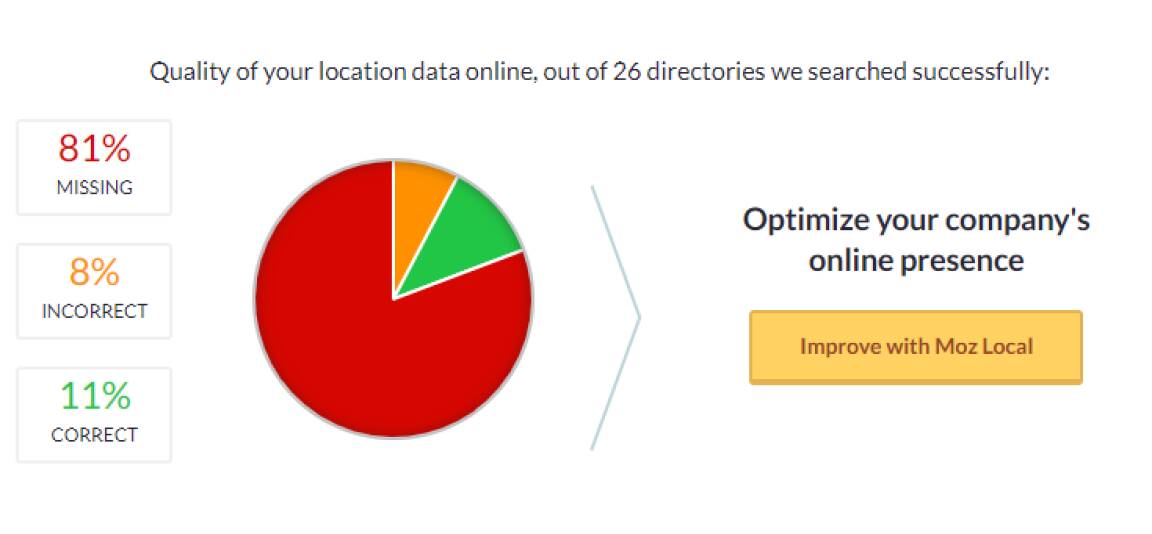 These references to your business from third-party sites are also called citations.
The first step to take in regards to your NAP is searching your business name and then taking note of all the places where your business details appear.
It's important to check your directory and website listings regularly, and to update the contact information as needed. Reach out to each listing owner individually to make sure that they have the most up-to-date information.
You can find both free and paid automated local listings services, which help you identify and update important information for your business like NAP (name, address, phone number), website URL, services offered, or even images. This way everything can be found in one central location.
Build Local Backlinks
Inbound links from relevant, local third-party websites help extend our NAP visibility strategy.
Is it true that having your local business listings expanded makes a significant difference? It is if the information is correct and you want Google to rank you higher on the map.
In addition to adding credibility and validation to your business, backlinks also improve your SEO ranking.
You'll want to double-check that any local search link listings you've created are in the correct categories, if category selections are available.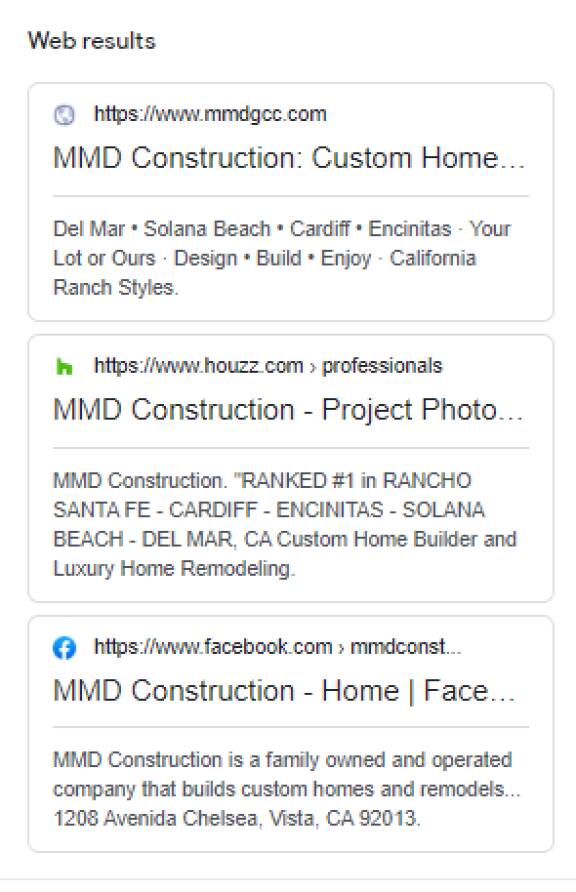 Ideally, these connections to your website should be "follow" links, which means Google will recognize and follow the origin of the link to your content.
Although many directories value "follow" links and consequently charge money for inclusion, you should also explore opportunities to gain links from other sources like partner, industry, or service organization sites that are relevant.
How Google Sources and Uses Information in Local Listings
To provide users with the most complete and up-to-date information about places, Google displays local listings (including business listings) on Google Search and Google Maps, as well as third-party websites and applications via APIs such as those on the Google Maps Platform. Google may also use local listing information to generate insights and leads for enterprise customers.
Information in local listings is compiled from a variety of sources:
Publicly-available information, such as crawled web content (e.g., information from a business' official website)
Licensed data from third parties
Users who contribute factual information (such as addresses and phone numbers), and content (such as photos and reviews, including business owners who claim local listings through Google My Business
Information based on Google's interactions with a local place or business
If you believe a local listing is inaccurate or should be removed, you can suggest an edit or flag it for removal. If you believe it should be removed for any other legal reason, please submit a legal request. For further information about how Google processes personal data in the context of local listings, please see Google's Privacy Policy.
Engage With Your Community
Just as Google rewards businesses for being active online, it also PAYS ATTENTION to how active a business is within its community when determining local presence and authority.
Businesses engaging with local service organizations such as Chambers of Commerce, charities or sports groups, sponsoring local events or partnering with other prominent businesses in the area show they are a thriving part of the community.
Engagement might include publishing or promoting connected material, such as event announcements, partner sites linked to these partner organizations, and, of course, physically interacting with and perhaps being mentioned/linked in local news reports or other publications.
Pay Attention To The SERPs And The Long Tail
You will want to monitor your progress and where you rank in Google Maps and the regular search engine results pages (SERPs) based on the keywords you are hoping to be found for.
To find your website ranking on Google, you can do a manual search (it's best to use Incognito Mode and not be logged into a Google account), or select from various rank monitoring tools. Many of these also have an option that lets you only see Map rankings.
Consider including local identifiers and qualifying keywords such as "near me," "best," and "affordable" - e.g., "auto body shops near me," "best auto body shop in Barrie," or "affordable auto body work" – when choosing which keywords to follow.
Long tails are phrases with three, four, and five keywords. They may not have significant local search traffic, yet these figures can add up over time, and any local business should focus on topical categories of related keywords rather than chasing more competitive ones.
In time, if you've worked hard to establish your local business's authority, the short tail top rankings will eventually follow.
Put Your Business On The Google Map With CLB's Google My Business Optimization Service
Now that you've compiled a laundry list of everything you'll need to do, go ahead and make your company known across the community.
Though it may not seem like it at first, creating relationships of authority and expertise online functions in a similar way to developing these bonds offline. However, as with any relationship, Rome wasn't built in a day - give it some time.
As a result, companies that give excellent answers to their consumers' problems, provide good products and services, engage in active community involvement, have happy clients who praise them, and offer outstanding customer service are rewarded.
Don't miss out on this fantastic opportunity for your business! Click here to discover how CLB can handle the optimization and management of your Google Business Profile in Google Search and Google Maps.
Free Guide
Guide: 'Google My Business' For Luxury Home Builders
The complete guide to "Google My Business" for home builders and the steps you need to take to leverage your free listing.