How often do you or your team go with your gut and subsequently make a bad hire? How much does a bad hire cost your construction business? Thousands of dollars? Tens of thousands? Forbes suggests it could cost over a hundred million.
Knowing where to reach and how to find the top 5% of the talent pool for your luxury building business can be tough. Sifting through different resumes is a time-consuming practice that limits your productivity. CLB Hire helps to simplify the candidate search process by delivering the top 5% industry talent that display the vital characteristics required for a particular role and perfectly fit your specific criteria. Read on to learn what you should be looking for in your next construction project manager hire.
Vital Characteristics of Great Construction Project Managers
The best project managers display several characteristics in their management both of their projects and their teams, and they also possess certain attitudes toward their own work. The following list outlines some of the most important characteristics to look for in your next project manager hire.
PRO-TIP: Luxury builders know that a great PM is critical to completing a project on-time and on-budget. Take this 3-minute audit to benchmark your employees and ensure their full potential is being utilized.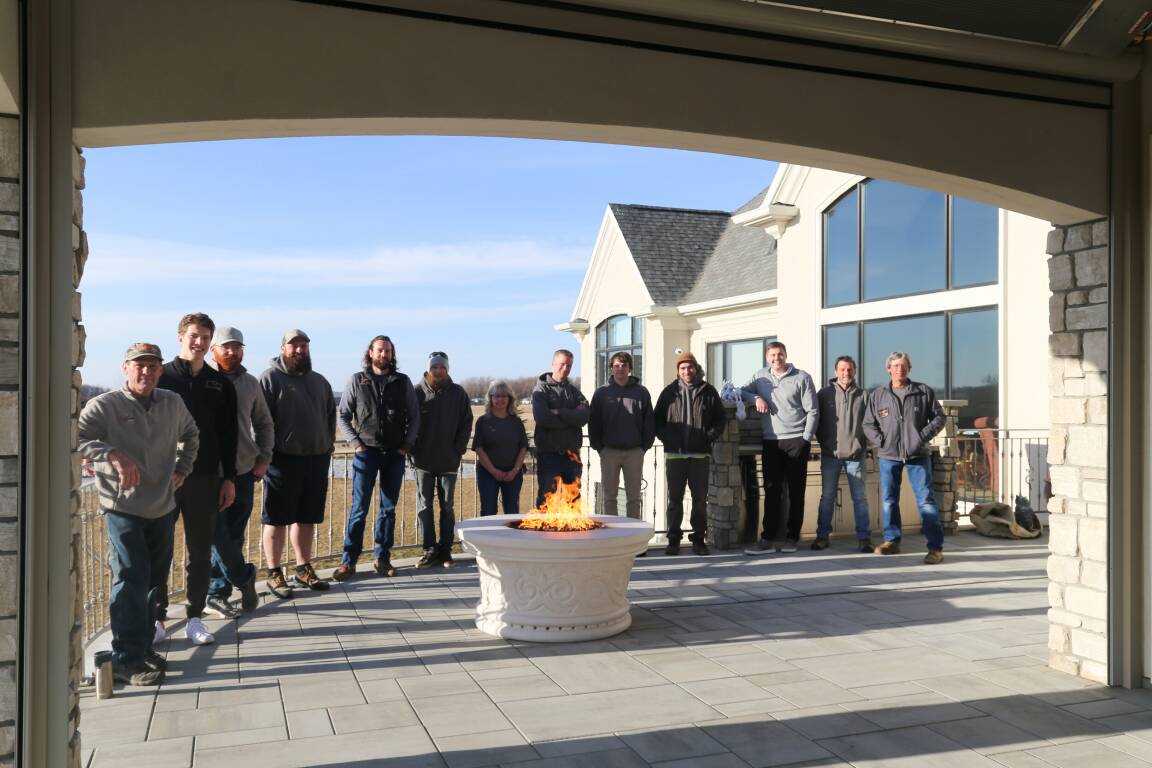 Top project managers will display the following qualities in their approach to their projects:
Flexible Planning and Risk Management
A chief difference between an average construction project manager and an excellent one is that the excellent one knows that no matter how well they plan their project, unexpected changes and risks— leading to delays and cost increases— are inevitable. In order to best prepare for such unexpected challenges, before construction even begins, the top manager will meet with the team to identify as many foreseeable risks as possible to both mitigate and prepare for such risks. With such a plan in place, the manager and team will be better prepared to handle unforeseen challenges, and pivot their plan when the needs arise.
Top project managers, with their contingency plans in hand, keep themselves up-to-date with all the on-going aspects of their projects and apply contingency plans as needed for any portion of the project. While all the planning and preparation won't allow them to expect every challenge or delay, these excellent managers will end up with fewer serious snags in their projects.
Ability to Say 'No'
After project specifications are set, sometimes construction clients want to make massive project changes. At other times, scope creep may be introduced into the project and the client may want to make adjustments to the schedule, with expectations that are not feasible based on the project's specifications. A smart construction manager is able to be honest with the client about the feasibility of these adjustments, and when scope creep appears, and the client's desires simply can't be accommodated, a great manager must be able to tell the client 'no' in order to avoid making promises that cannot be kept.
Ability to close out the project
An excellent project manager is one who is able to see the project all the way through to the end. One of the worst things for a construction project is for it to drag on forever because of unforeseen setbacks and complications. The great manager will have awareness of how the project is progressing, and will be able to monitor the particular areas of concern. The great project manager always follows up on key tasks, and most importantly, takes the blame for project shortfalls and offers solutions to resolve issues and keep the project moving forward.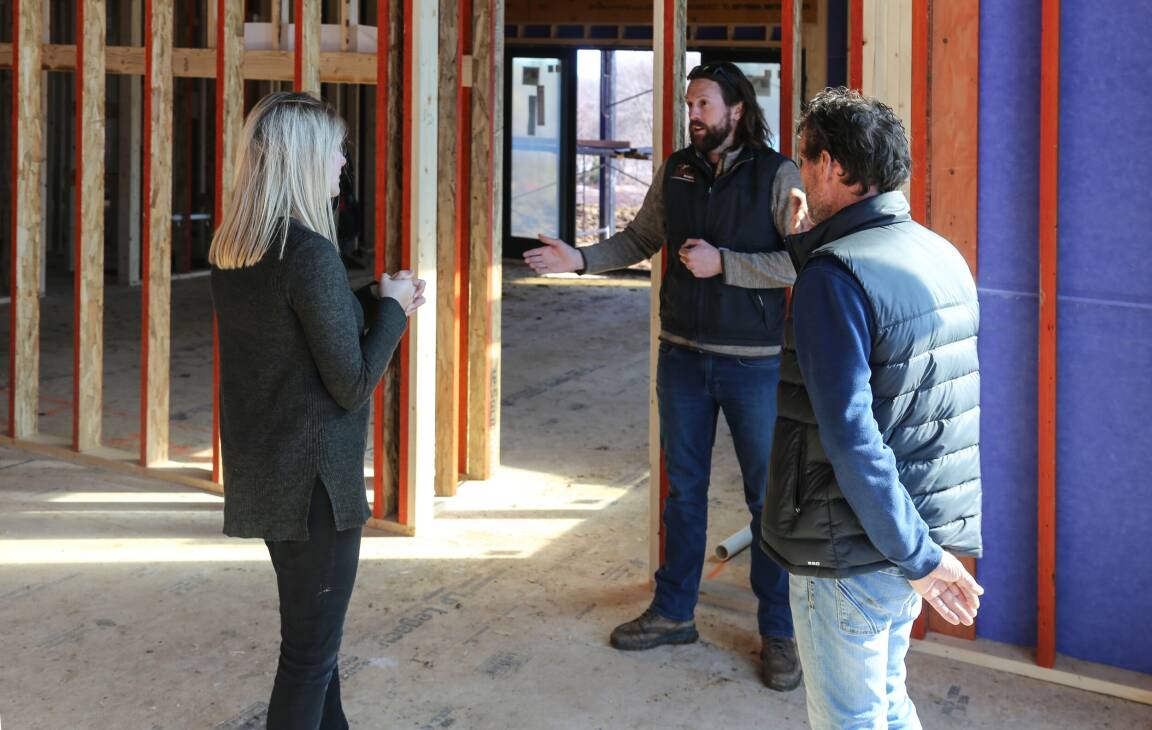 They relate to their team members in some specific ways, as well.
Display of Emotional Intelligence
While the running of heavy equipment and the moving and installation of materials on a construction site are the most obvious aspects of a construction job, the human emotional component is less conspicuous, but no less significant. Motivated and accountable crews are in part created by the solid leadership of a project manager who is able to utilize and regulate their own emotions, and those of their team, for the good of the project.
Studies have shown that high-quality project managers spend 60-80% of their on-the-job work on human/ emotional related activities, whereas average managers only spend 8-12% of their time on the human needs of their crews. Thus, a great construction project manager should take the valuable time to cultivate and grow their emotional intelligence— their focus on the human skills that go beyond time management and organizational skills, in order to best lead their team to success.
Cultivation of Transparent and Effective Communication
The best way to avoid mistakes and difficulties on the job site is to cultivate and promote transparent and frequent communication. By doing this, a great project manager is able to prevent problems from being overlooked and to ensure that solutions are relayed correctly. This clear and effective communication helps the team to work together cohesively, especially by keeping everyone informed of current steps being undertaken, as well as productivity status and the need to implement changes at the instant. An effective manager regularly and frequently checks in with team members in order to promote this communication.
Trust Building
Trust is not only the foundation of all good business relationships, it's also the foundation of success that a construction team is built on, and ensures that the team is high-performing. While challenging to build in the construction field due to the high turnover rate, it is vital to mitigating risk, to creating a culture of honesty at the job site, and affects motivation, productivity, and communication. A solid framework of trust is also vital for the inevitability that the team will encounter conflict or disagreement. They will be able to move forward more smoothly if that trust has been well established.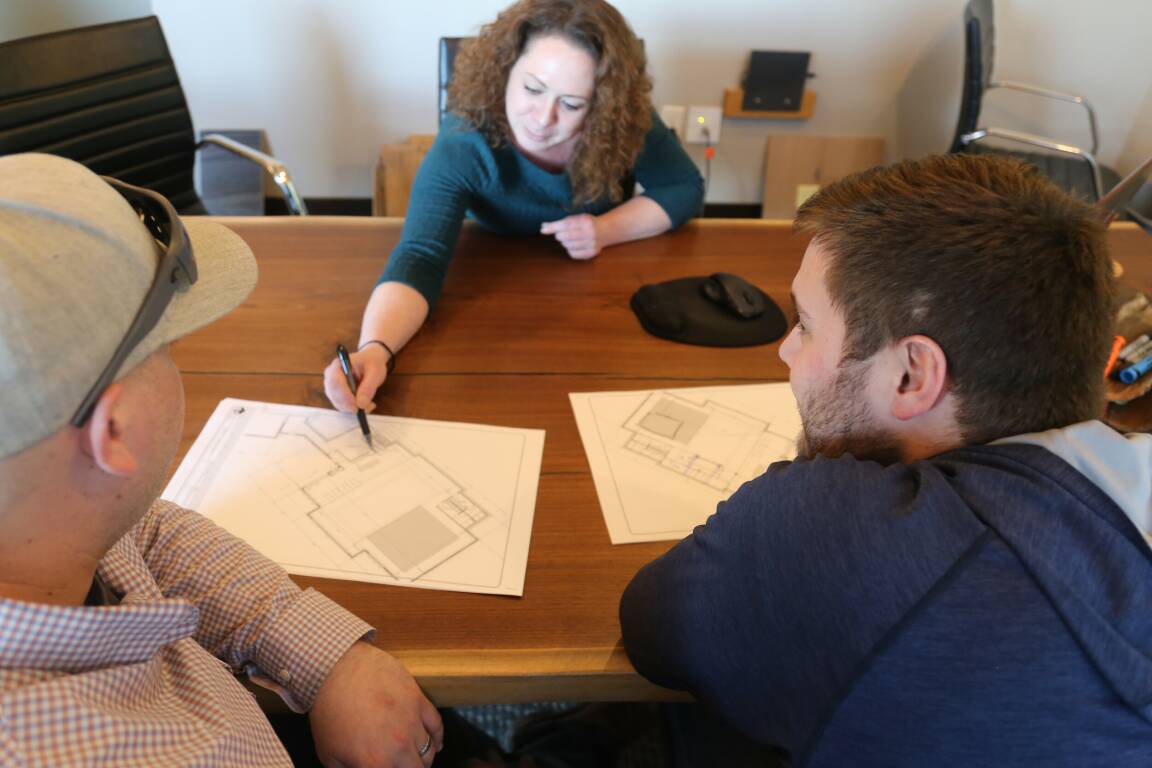 Additionally, they display certain attitudes toward their work and strive to grow in their own roles.
Enthusiasm for the Job
An often under-appreciated trait of an excellent project manager is their attitude on the job site. With crews unconnected from one another and scattered throughout the site, and everyone working to complete their portions of the overall project, stress can increase and morale can suffer. A project manager who is able to build morale and improve motivation with their positive and enthusiastic attitude is vital to keeping such jobs on track and increasing productivity. Great leadership on the part of the project manager will keep the team motivated and happy, which in turn will lead to them striving with renewed energy to meet their deadlines and key performance indicators.
Display of Entrepreneurial Qualities
A top construction manager will possess an entrepreneurial mindset, with self-discipline— doing the unpleasant work even when they don't 'feel' like it; integrity—keeping their word, which helps engender trust with their teams and their clients; persistence— pressing toward the goal, even in the face of difficulties and challenges; clear sense of direction—they set and press toward long-term goals, rather than merely addressing the problems that are immediately before them; and decisive and action oriented—carrying out their decisions, receiving feedback and adjusting quickly as needed.
When the great manager does these things, they are on the path to success, regardless of the number of projects, clients, and team members they must manage in tandem. These qualities help them to create a cohesive team and dynamic work environment, and to ride out any storms that may come to their business.
Perpetually Seeking to Learn and Grow
A top construction manager, like a top worker in any field, keeps abreast of all the latest developments, strategies, technologies, and methodologies in their field. They apply these to their work in planning, project initiation, and their management goals. They have an enthusiasm to develop their craft and acquire all the new knowledge and skills that will help them stay at the top.
Among the top ways that a great project manager strives to be a perpetual learner is to stay at the front of the technology learning curve, and keeping up-to-date with knowledge about innovations that will help them to improve their efficiency, communication, and quality. This manager thinks always about how tech can help their teams handle needs and struggles. They know that the technology is the most powerful when it is a useful tool to their people.
FREE DOWNLOAD
5 STEPS TO FINDING THE RIGHT CANDIDATE FOR THE JOB AND TO BUILD AN ALL STAR TEAM
In this eBook, we walk you through 5 simple steps to take in order to find the right candidate for the job and build an all-star team to power your construction business forward.
The Certified Luxury Builders Network leads luxury builders to greatness. Since 2016 CLB Network and builders across the nation with annual sales ranging from $5M - $50M have worked together to deliver a 5-Star experience and become market-leaders. Working with one great company at a time, CLB gives builders the tools, training, and support to achieve success in Quality, Profit, and Pipeline freeing leadership to work on—not in—their business.
We're here to help builders. Experience and expertise is just a click away. Contact us today to see how your business measures up to our builders' benchmark, learn what "GREAT" looks like, and see how CLB can take your business to the next level.