In 2021, a year which promises to be another bumper year for luxury home builders, there are many digital marketing strategies that you can use to bolster your business and come out on top in the increasingly online world of marketing and sales.
All of our tips can be organized pretty easily in terms of your web presence: your Google optimization, your website, and your social media.
PRO-TIP: Marketing is more important than ever for luxury home builders. Click below for a 3-minute audit designed to determine the improvements that need to be made to your marketing and sales strategy in order to dominate your market and fill your pipeline with best-fits.
First: How you present your company online so that Google's robots and algorithms favor your website in search results, and how you can use Google's many tools to give your company the best advantages.
GOOGLE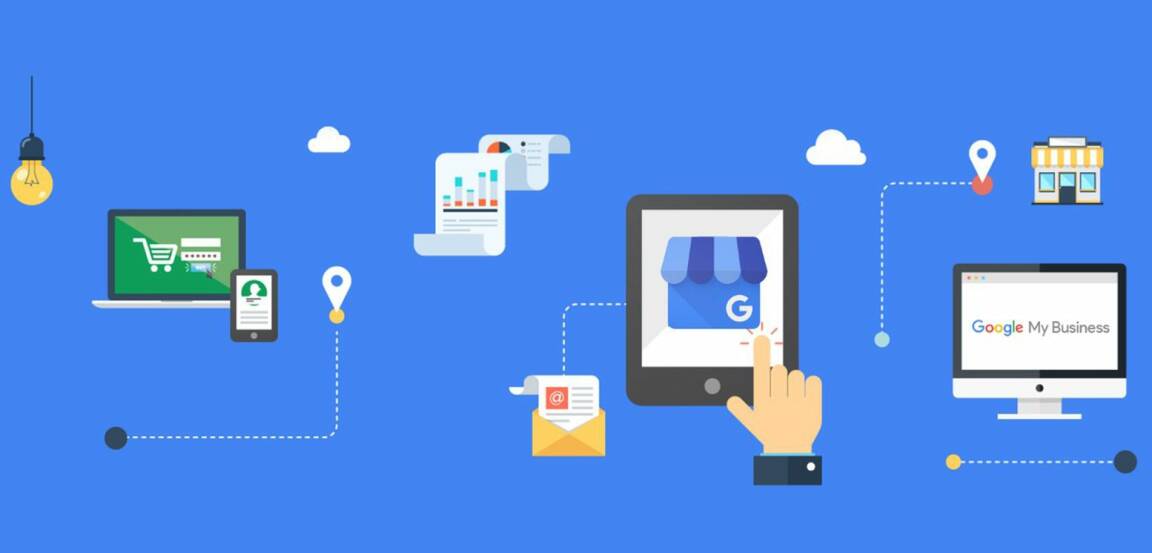 Manage that SEO!
So much of marketing today is done online, and there is an ever increasing list of tips and tricks that can be employed to impress and top Google's search results' first page. This is known as search engine optimization, or SEO, the practice of increasing the quantity and quality of traffic to your website through organic search engine results. As this is not something that can be managed in just an hour or two of your spare time in the time, you absolutely need someone working on your side to provide optimal SEO.
Claim Your Google My Business Listing
If you haven't claimed your business listing on Google, what are you waiting for? This is key for best-fit clients and partners to find you online, for you to access all of the free Google Analytics tools, ensure that your business is clearly located on Google Maps so that your potential clients can find you (and ensure that the location pins on the map are correct— if not, you can contact Google to correct the mistake).
Related: For more on this particular tip, see our ebook, 'Google My Business' For Luxury Home Builders
Get Links To Your Website
Google's algorithms, not surprisingly, take into account your website's popularity, relevance, and recency (a measure of how often information on your pages is updated), when deciding where your site will fall in its search results. One important marker of your popularity and relevance is how other websites direct traffic to yours.
One of the best ways to get inbound web traffic from other websites is to request links from your partners to your page, and give them the reciprocity of linking them from your page too. This can include any communities that you might build, any local vendors and manufacturers that you partner with, or any other local businesses that you have ongoing relationships with. Not only do simple links between the pages work well for this aspect increasing positive Google search results, but also if you are able to work together to provide guest posts on one another's blogs or social media and link those to your sites, you will reap better rewards with Google.
Related: Local PR is another effective way to increase links back to your website. To learn more about how press releases help home builders build their brand, download our free guide.
Make Videos And Get On YouTube
Google loves videos, and so do people, especially in a day when many often prefer to garner their new information through video rather than reading text. Make sure you are utilizing the tool of YouTube to feature your work, and you'll get yet another Google boost.
Related: See "Why And How Luxury Builders Should Use Video" to learn more.
WEBSITE
Your website itself is the next point of important digital marketing to pay attention to in 2021. Read on for our top tips.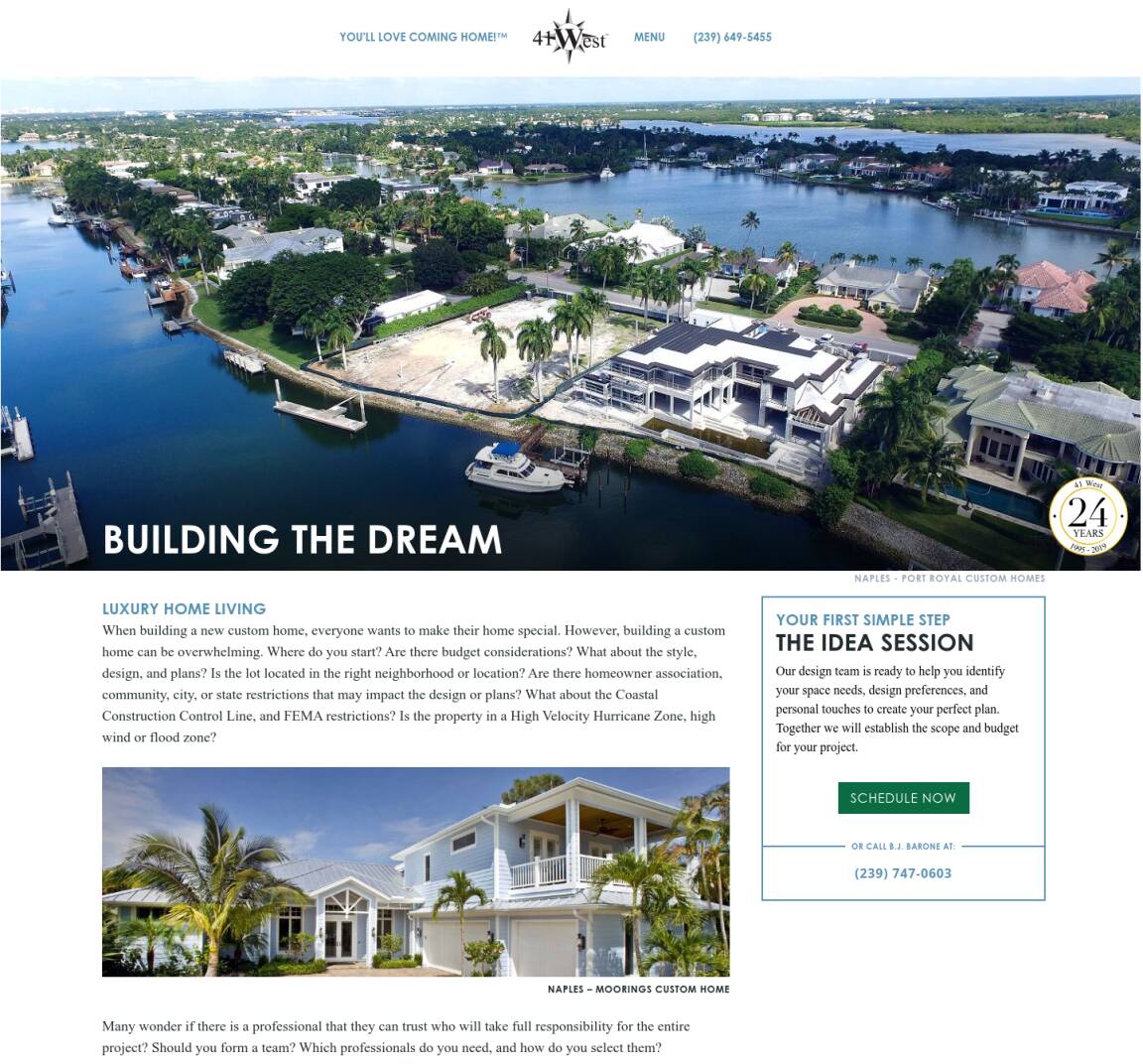 Perfect Your Website Quality
Gone are the days of the website-as-online-pamphlet! You need an excellent, cutting edge sales-funnel website and you need it last year. In 2021, make sure that your website does exactly what you need it to do:
Provide a spot-on user experience and guides best-fit clients through the Buyer's Journey
Targets your content for the searcher's intents and desires
Load at the speed of lightning otherwise people lose interest and leave
Provides a beautiful and clean structure: no clutter allowed!
Provides high quality content, using great writing skills: Google is watching!
Related: See our recent blog post for more tips "Pro-tips: 5 Basics a Custom Home Builder Website Has to Get Right"
Blog, Blog, Blog!
By keeping up an active blog, with a new post once or twice a month, you let Google— and your target audience— know some important things. First, of course, is that you're putting out lots of great content, including important keywords, to continue making your website easy to find for those who are looking for you. Such frequent blogging also gives your audience and Google an indication of your recency, that measure of how current your website is we mentioned before, including how often it changes. This frequent changing is important when it comes to Google's algorithms, which prefer the most up-to-date versions of the relevant search results. If Google's little robots return to your site over and over and find nothing new, they will bump you to a lower spot in their search results. Staying on top of your blog is one way to also stay ahead of your competition.
You might be scratching your head wondering what you might blog about as a home builder. CLB has plenty of ideas to help you, if you want to leave that to us. But if you're up for tackling the blog yourself, you might write about current design trends, energy efficient building techniques, sustainable homes, staining concrete, or material use. If you do it, write about it. You can also write about nationwide trends in building (Google can help you here on a simple search), and you can relate it to your business.
Make Use Of Gated "Lead Magnets"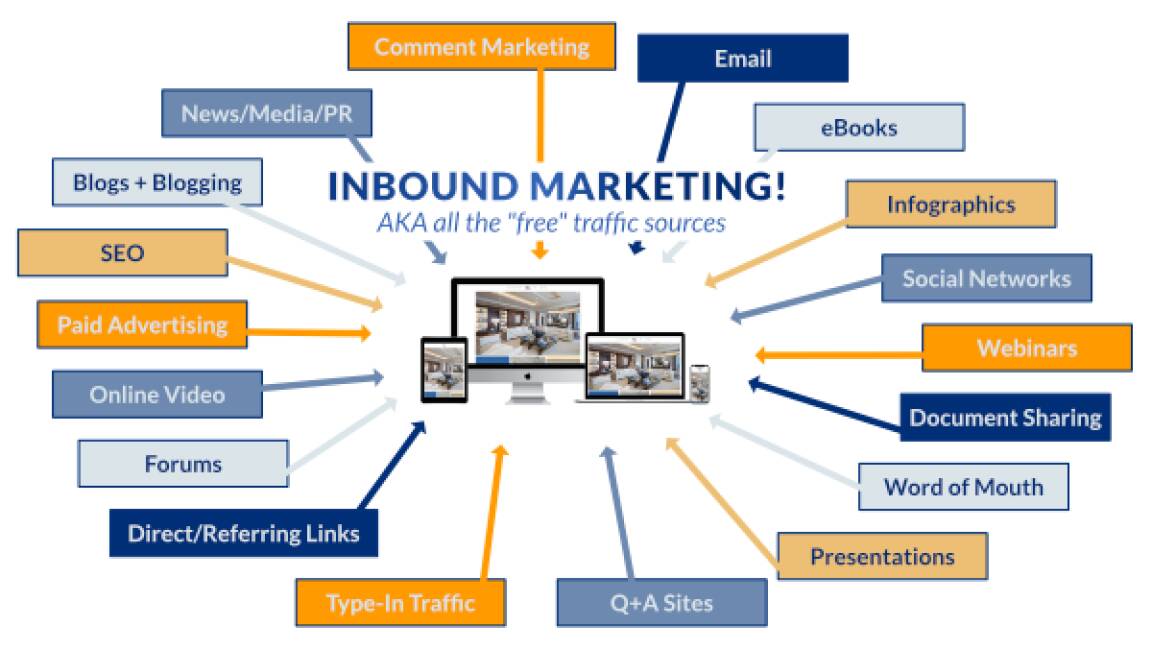 A lead magnet is something of value that you use on your website that attracts potential leads. The part that makes it gated, and therefore essential to you, is that you only allow access to it in exchange for the potential homebuyer's contact information. This is the way to turn all that valuable SEO and your excellent website into a captured lead (without which, all of your hard work up to this point on your digital marketing is useless!).
A gated lead magnet is a great way to ensure that visitors to your website are clicking through and indicating to Google that your site is relevant to the search.
Related: Check out our free guide to learn how CLB's dynamic content marketing strategy educates and informs best-fit clients, allowing you to capture their information through downloads.
Ask Your Customers For Reviews/Testimonials
5-Star review can make all the difference in a Google search result: Google is much more likely to send searchers to 5-star reviewed companies then to those with lower reviews, or none, in the same market.
The best way to garner those valuable reviews from your customers is to make it easy: send them a link in their email requesting their feedback. Also, always respond to the reviews you receive, whether negative or positive: respond to positive reviews with gratitude, and to negative reviews with the honest offer to make it right in exchange for an updated positive review.
Remember: you won't get reviews if you don't ask for them.
CLB's Review App boosts your company's performance and online profile through simplifying the process of getting 5-Star reviews.
Related: For more insight, check out our recent blogs: "Online Reviews for Home Builders" and "How Should Home Builders Manage Negative Online Reviews"
Use A Customer Relationship Manager (CRM)
A Customer Relationship Manager (CRM) is not another employee for your team, although it functions like another employee, working around the clock for you! A paid CRM is software, either paid or free, that allows you to easily manage your existing clients, your business partners and vendors, and your prospects. It keeps everything organized and accessible for your sales team. It ensures that your leads don't slip through the cracks. The CRM can send out automated emails based on the prospect, client, or partner's engagement with you, and continue to keep them engaged in various ways.
Automate Your Marketing
Automated marketing will be a vital step for you to take in 2021, if you haven't already done it. It helps ensure that you don't lose any leads because you missed that someone reached out to you or visited your social media or website. Automated marketing can be used for internal processes and reminders, but it is best known for and most commonly used for outgoing communication.
Automated marketing will send emails in response to completed website forms, thanking prospects for their interest, and at the same time, will notify you of a new lead. It can assign the new lead to a particular sales person, set a follow-up task for the salesperson to complete within 24-hours (promptness is VITAL!), and to continue to keep your company name in front of their eyes, nurturing them toward a sale over the course of the next several weeks.
Consider A Website Redesign
Your website is the nexus for all of your marketing efforts. It is often the first impression that a potential client will get of your company— it'll be the last one if the impression isn't good! Make sure that your website gives the best first impression and doesn't turn away any prospects!
You might not love your current website design. If you don't love it, chances are prospects don't love it either. And while we all know that beauty is only skin deep, it still pays to have a beautiful website when capturing your leads. If your current website isn't capturing and converting leads at the rate you'd like, contact us and we will absolutely take your online presence to the next level.
Use Virtual Tours To Showcase Your Work
Today's home buyers are more and more inclined to want to see what they're dealing with online before showing up in person. And with the current state of affairs, the dictates of health and safety are pushing prospective home buyers more toward wanting to have access to virtual tours and virtual parades of homes through your website. Give your clients and prospects access to virtually tour your work— and share it with their friends and family as they consider working with you— by including such a virtual tour.
Related: For more on the importance of these virtual tours, see our Showcase Your Work Through A Virtual Parade Of Homes blog post.
Optimize Your Images And Use Rock-Solid Photography
For your page to be appealing, at the very least, you need some rock-solid, killer photography of the best house you've ever built. We call it the money shot! Good photography doesn't sell. Only great photography does!
But, you have about 2 seconds to get your website to load before your visitor leaves to look at your competition's website, no matter how gorgeous your images are. Photographs in the wrong format or file size are notorious for slowing down website loading speeds. People like fast websites and so does Google. Page speed is even a ranking factor in Google's algorithm now.
Related: To learn more about the imagery you need, we've got you covered: CLB GUIDE: Eye Catching Imagery For Home Builders & Remodelers
Email Marketing Can Be Extremely Effective For Home Builders
Email marketing typically has the best return on investment for our clients, if used correctly. Not only can monthly email newsletters with valuable tips and information help build your authority, but they can help drive more traffic to your website and even lead to conversions!
91% of people check their email at least once a day. By developing your own email list, you own that list. It's yours. It's the one place that people, not algorithms, are in control. You get to decide who sees what content and when and where they see it.
If you want to generate and close leads with minimal investment, include email marketing in your online marketing strategy.
Ensure Your Website Is Mobile Friendly
It's a mistake to have only a desktop version of your website. Since 2015, mobile searches and mobile internet use has outpaced the same activity on desktop. If your website isn't mobile ready, get it there: this is no longer an option, but a necessity.
SOCIAL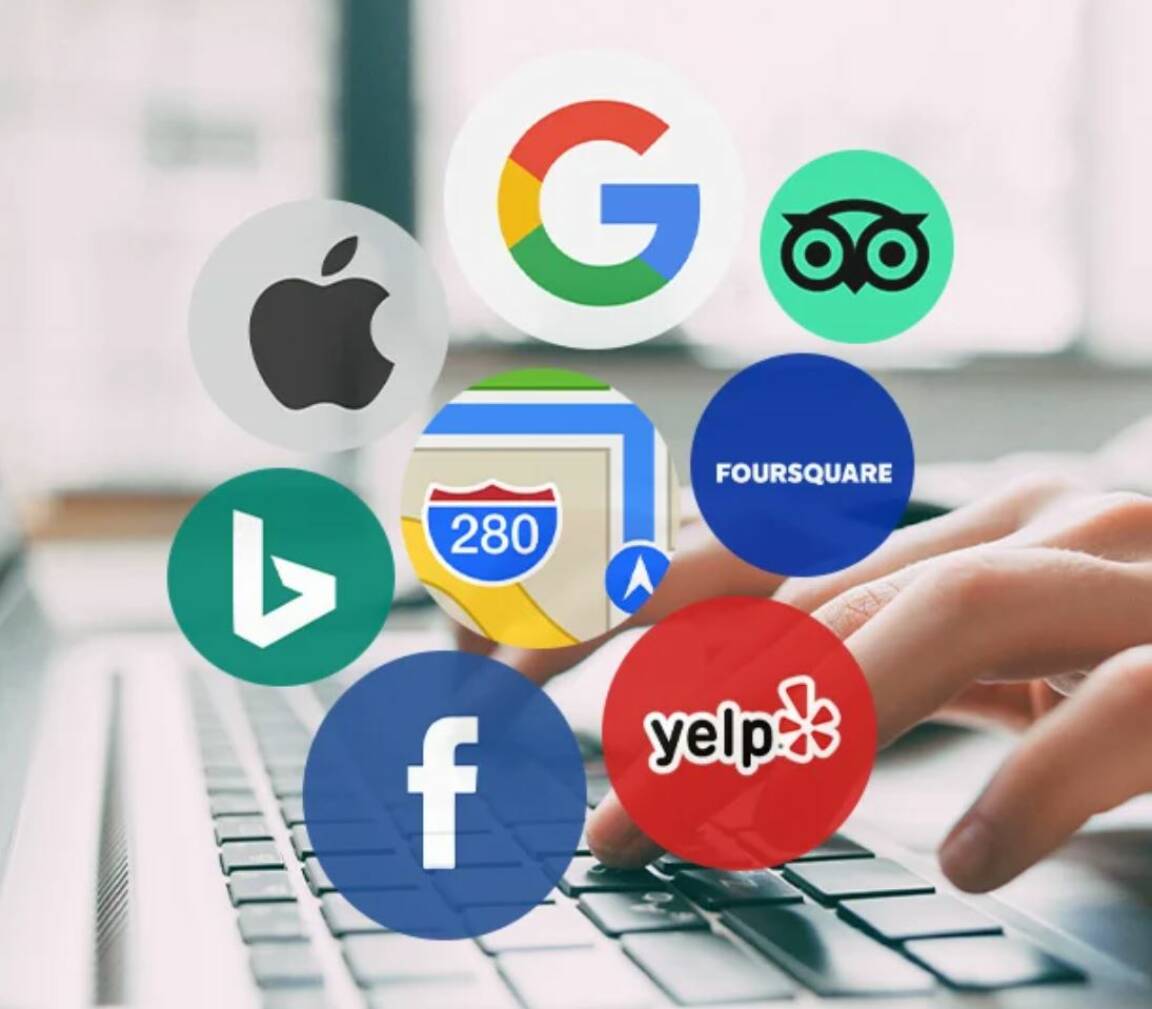 Get Social
We've already mentioned the importance of your popularity to your Google rankings. How many people are talking about or sharing your website and your content, and how many people are visiting your website from social networks helps determine your popularity as Google determines it.
If you've got a Facebook account for your business, you have to use it! You know your competitors are using theirs. One of the easiest ways to use your social media accounts is to simply share your just-published blog posts there. You can also post walkthroughs of completed construction projects, whether in still or video formats.
Your Facebook account, but also other social platforms such as Instagram, LinkedIn, Pinterest and Houzz, are great places to feature your excellent work, but also they provide great places for happy clients to leave 5-Star reviews.
Related: See our GUIDE: 9 Proven Tips For Home Builders To Get More Social Media Followers and our Construction Case Study: How Houzz Connects Luxury Builders With Their Best-Fit Clients to learn more.
DOWNLOAD TODAY
GUIDE: THE PERFECT CONTENT MARKETING DISTRIBUTION STRATEGY
Simply put, content is king and distribution is queen. Download this step-by-step guide to learn how CLB's well-crafted content distribution strategy is designed to elevate your home building business and attract best-fit clients.